Unilever – Laundry
Strategic Innovation
Unilever is a British-Dutch transnational consumer goods company co-headquartered in London, United Kingdom and Rotterdam, Netherlands.
Its products include food and beverages, cleaning agents and personal care products. It is the world's largest consumer goods company measured by 2012 revenue.
Unilever at its Global headquarters, in London,  had set up a team to take on a major Innovation challenge aimed at creating breakthroughs in the laundry ecosystem.
The biggest breakthroughs came in the form of new Market Insights.
In the words of a key team member Luke Ruskino ' We are Unilever's first disruptive innovation team. When we started out on our journey, we had a sizable task in front of us. We knew that to produce truly game changing innovation, we had to dig deeper and produce disruptive insight instead of incremental insight, and produce a way of working that created a platform for disruptive innovation. We spoke to the best minds across the world on the subject. We were introduced to Erehwon as an outlier, which we decided to include in the brief at the last minute. Today, only 6 months since our formation, thanks to our partnership with Erehwon we have created a new way of working and insighting, one that has delivered outstanding insights.
3 Disruptive Ventures were commissioned by the  Global Leadership Team.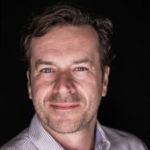 Massimo Pozzetti
Global Innovation Director - Laundry Category
Unilever, UK
"I have found great value in working with Erehwon. They have truly brought new capabilities in our innovation process. Their approach is not being the usual facilitator of an innovation process, rather a co-creator of innovation ideas that can break the market dynamics"