International Flavors & Fragrances
Create a Breakthrough Strategy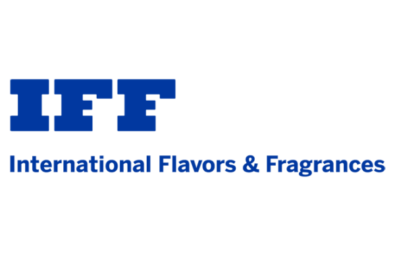 International Flavors & Fragrances is an American corporation producing flavors and fragrances and cosmetic actives, which it markets globally.
It is headquartered in New York City and has creative, sales, and manufacturing facilities in 35 different countries. The company is a member of the S&P 500 Index.
IFF – International Flavors & Fragrances is a B-B Business.  They supply 'Flavors & Fragrances to organisations like P&G, Unilever, Colgate Palmolive.
The Fragrance division at IFF (International Flavours & Fragrances) took on the challenge to 10x their growth (grow 10 times) . As an Industry rhythm 'Every time any company wants to insert or even change the fragrance, it sends out a brief to fragrance suppliers and asks for a bid'. Increasing success rate of winning these briefs was critical to growth.
At that point in time, the fragrance division was losing more briefs than it won. Infact they were winning only 1 out of every 6 briefs and yet, when they collected annual customer feedback, there seemed to be nothing to be concerned about as all customers said they were satisfied with the relationship.
For the Fragrance Leadership team, it was clear that doing more of the same was just not enough. They needed a New Strategy.   Rather than follow the usual Annual Strategy process, they chose to partner Erehwon to create a 'Breakthrough Strategy to drive Quantum Growth'
They applied Orbit-Shifting Innovation to breakthrough Boundaries -this lead to the  realisation  that they had to not just Refresh but Renew  the Customer engagement process .This called for a new ,different approach – they took on the challenge  to conduct deep  discovery dialogues with customers ,  go beyond their annual customary questionnaire and uncover Unarticulated needs of Customers .
These  dialogues led to the discovery of an Insight   that broke through their mental model boundary. They realised that they had settled into a mental model of 'client subservience and just responding to client briefs'. This was classic mental model of an unquestioning supplier. The breakthrough insight revealed the client's real decision  making driver – the fragrance that won was the one that was most valued by the end consumer. This insight led to a breakthrough idea. Take the clients brief but come back to him with not one but two submissions: The first submission to exactly  meet the clients brief and the second submission to meet the end  consumer's need. To achieve the second submission the IFF team initiated a process of getting first-hand market insights and designing a fragrance to meet end consumer needs – their second submission was now rooted in first-hand consumer insight.
This Breakthrough , when executed, led to more than doubling the client strike rate and fueled an exponential growth in the next 6 years that went beyond their 10X aspiration.
One key growth diver for their business was to 'Increase the rate of winning client briefs'.  At that point of time they were winning only 1 out of 6 briefs.  They had tried to find way to solve the problem… not succeeded.
The breakthrough came from Challenging their Customer Engagement Mental Model.  They  engaged like a good supplier & only gathering the stated needs of the customers.  Client engagement process was not designed to uncover 'unarticulated needs'.
The first breakthrough paved the way for a second breakthrough – They realized that while they were developing a Fragrance true to the customer brief – that was actually choose a fragrance that would differentiate them with the end user.  This realization the breakthrough that 'From now on we will go back to client with not one but two outputs' – one which is true to the client brief plus second output which would differentiate them with their end user based on end consumer insights.
Have a challenge that you would want to be solved differently? Want to know more about Erehwon and its work? Or explore how you could take up Orbit-shifting in your Organization?, do get in touch with us and lets have a great conversation.