Shriram Life Insurance
Strategic Innovation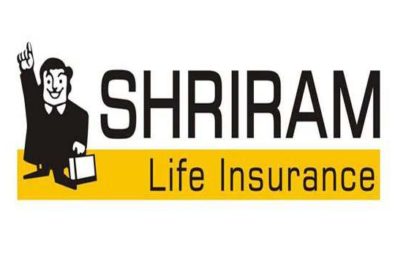 Shriram Life Insurance Company Limited has grown tremendously in recent years, and currently boasts over 630 branches in addition to more than 75,000 insurance agents across India.
The company has an impressive portfolio of insurance plans to ensure that the needs and requirements of a diverse customer base are met. Shriram Life Insurance Company Limited concentrates primarily on the economically weaker sections of society and rural markets, thereby generating in excess of 40% of its business via these segments.
The organisation in fact the entire Life Insurance industry has been attempting to accelerate 'The adoption of Life insurance in India'.  But the rate of growth continued to be below expectation.
Shriram Life Insurance in partnership with Erehwon took on the challenge to 'Double the rate of Customer Acquisition'
Application Of Orbit-Shifting Innovation lead to  the breakthrough of  3 deeply entrenched Industry  Mental Model Boundaries – Cahllenging The WHY boundary lead to the rediscovery of Unserved and underserved needs . Breaking through The WHAT boundary has lead to the redefining of the The Key Product  components 'Claim and Premium'. Breaking through The How Boundary has lead to the discovery of  Radically new ways to  transform Customer engagement.
The Erehwon Orbit-Shift Mission process created a portfolio of 'Breakthrough Opportunities' with a potential to transform the rate of customer acquisition.  Two Business Model Innovations  have paved the way to take the new   opportunities to market.  As of now a portfolio of Breakthrough Propositions  are active In-market Pilots.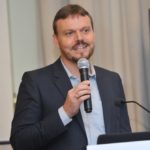 Casparus Jacobus Hendrik Kromhout
Managing Director and CEO
Shriram Life Insurance
"At Shriram Life Insurance, we are very pleased with our association with Erehwon. They have taken on the challenge of "orbit shifting" Shriram Life Insurance with a lot of passion and we were able to form a strong multi-disciplinary team who could work together seamlessly and with a strong focus. Erehwon brings a unique blend of structure and creativity which helps to inspire breakthrough innovation. It ensures that we stay on course but also allows for powerful solutions to emerge. Also, their experience and network have helped us to tie up with good partners that will help us take our solutions forward. We are looking to great results from the initiatives that are now being piloted and also more good solutions ahead."
Have a challenge that you would want to be solved differently? Want to know more about Erehwon and its work? Or explore how you could take up Orbit-shifting in your Organization?, do get in touch with us and lets have a great conversation.