Create 'Strategic & Operational
Innovation' Breakthroughs

Differentiation and Quantum Growth are the Strategic Challenges taken on by Ambitious Business CEO's. To not just improve but transform operational efficiencies is the challenge confronting most manufacturing and supply chain leaders.
Erehwon's primary expertise is to partner teams (from within the Organisation) to 'Apply Orbit-Shifting Innovation' to create and execute breakthrough innovations for strategic and operational challenges.
THE ORBIT-SHIFT WORKOUT
To Find a Transformative Solution for an urgent Problem – This needs 2-days of Pre-work and a 2-day workout where the team is facilitated to assimilate and apply orbit-Shifting Innovation to find a transformative Solution for an urgent Problem they are facing.
THE ORBIT-SHIFT BOOTCAMP
To Transform Operational Efficiencies -Manufacturing &Supply Chain – This Erehwon Intervention inspires & enables the application of Orbit-Shift Innovation to go beyond 'Incremental Improvement & find Transformative Solutions for 3 – 4 Operational efficiency challenges.'
THE ORBIT-SHIFT MISSION
To Create a Breakthrough Strategy to drive Quantum Growth This Erehwon Intervention facilitates the creation of a Breakthrough Strategy -Breakthrough Products, Process and/ or Business Model to fuel Quantum Growth & co-create and commit to an 'Orbit-Shift Execution Roadmap.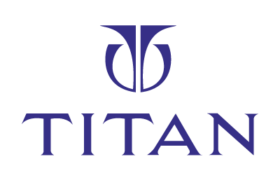 Titan Jewellery
60% of the workforce are now Innovators. 70+ innovation challenges successfully resolved. 20% of the divisions profits now come from manufacturing innovation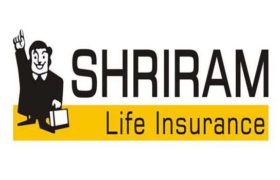 Shriram Life Insurance
The Erehwon Orbit-Shift Mission process created a portfolio of 'Breakthrough Opportunities' with a potential to transform the rate of customer acquisition.

Casparus JH Kromhout
MD and CEO
Shriram Life Insurance
"At SLIC, we are very pleased with our association with Erehwon. They have taken on the challenge of "orbit shifting" Shriram Life Insurance with a lot of passion and we were able to form a strong multi-disciplinary team who could work together seamlessly and with a strong focus. Erehwon brings a unique blend of structure and creativity which helps to inspire breakthrough innovation. It ensures that we stay on course but also allows for powerful solutions to emerge. Also, their experience and network have helped us to tie up with good partners that will help us take our solutions forward. We are looking to great results from the initiatives that are now being piloted and also more good solutions ahead".

Luke Raskino
Disruptive Innovation for Laundry Category
Unilever, UK
"Today, only 6 months since our formation, thanks to our partnership with Erehwon we have created a new way of working and insighting, one that has delivered outstanding innovation challenges, insights and indeed 3 disruptive ventures that our Global Leadership Team has commissioned…. would thoroughly recommend them to any business looking to produce game changing innovation."

Massimo Pozzetti
Global Innovation Director - Laundry Category
Unilever, UK
"I have found great value in working with Erehwon. They have truly brought new capabilities in our innovation process. Their approach is not being the usual facilitator of an innovation process, rather a co-creator of innovation ideas that can break the market dynamics"