Shruti Sridhar Murthy
Innovation Consultant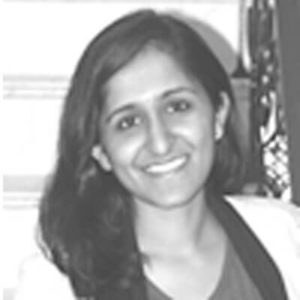 Passionate about making a meaningful difference through her work, Shruti believes that the most transformative results come forth when tenacity meets the best hearts and best minds.

Since joining Erehwon, she has worked on a variety of engagements that include Creation of State Innovation Roadmaps, Innovation Missions and Organisation Diagnostics.
Some of the clients she has worked include Zee Media, Nestle, LinkedIn, CEAT, Shriram Life Insurance and the Manipal Group. She enjoys being a catalyst on journeys that quantum the impact of organisations with a purpose.
In Erehwon, Shruti has excelled in designing & conducting 'Breakthrough Insight Expedition' – in diverse categories like Financial services, Data Security, Healthcare, Auto, FMCG.
Shruti is an MBA graduate with a Double Major in Marketing and Strategy from the Kelley School of Business. While at Kelley, she co-led a global consulting engagement for Chinmaya Organization for Rural Development in Himachal Pradesh, where she was responsible for design and implementation of the coaching track for student consultant teams and she co-created a curriculum based on Human Centred Design.
Prior to Erehwon, Shruti has also worked with Microsoft and Deloitte. Her stints there have included consulting for over 200 Microsoft partners and managing the successful delivery of program governance processes for a Fortune 500 retail client in the USA, respectively.
Her work across diverse contexts in multiple organizations has shaped her views on what constitutes excellence and the power of innovation in enabling truly unique solutions to seemingly difficult challenges.