Sanjay Nagarajan
Senior Consultant - Business Development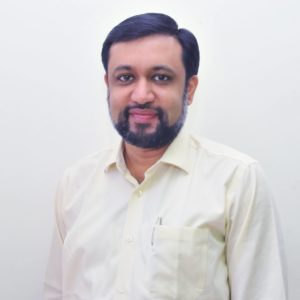 Driven by his passion and determination to see organizations achieve Orbit – Shifting Innovation, Sanjay has been focused on innovation management as a business development professional.

His natural interest for this line of business and undeterred commitment and dedication has helped him engage with a number of organizations. He has succeeded in converting  a number business opportunities into successful customer engagements across industry segments.
Prior to Erehwon, Sanjay had worked with Ernst & Young LLP, CogniStreamer Consulting, Innomantra Consulting, Investment Innovation & Research Alliance, CEMEX and Tata Elxsi Ltd.
He has also delivered engagements on ideation using methodologies using Creative Problem Solving, TRIZ, Design Thinking and Morphological Analyses. He has also worked on selling software based on Artificial Intelligence and Machine Learning  to enable innovation management in organizations.
Sanjay holds Master's degree in Management of Technology and Entrepreneurship, with a thesis on Enabling the Development and Dissemination of an Open Business Model in Collaborative Environments, from the Swiss Federal Institute of Technology, Lausanne (EPFL), a Master of Science in Electrical Engineering from the University of Southern California and a Bachelor of Engineering in Electronics and Communication from the Visveswaraya Technological University, India.