Sandeep Kapur
Senior Innovation Consultant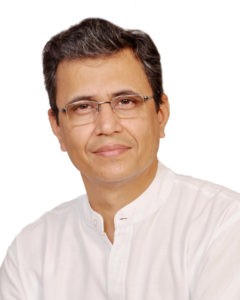 Sandeep loves engaging with people, get them to challenge their deep-rooted belief systems & create Breakthrough Results, be it at work, in relationships or any other aspect of their life.

Sandeep is expert in Transformational Learning, coaching individuals & teams to achieve what seems impossible at the beginning. He is adept in coaching models based on Ontology (Study of Being), Phenomenology (Study of how Human Beings interpret experiences) & Theory U (Presencing Institute founded by Otto Scharmer, MIT).
Sandeep has by now lead & co-facilitated Orbit-Shifting Interventions with clients in diverse industries including Auto, Lifestyle, Food chain, Consumer Durables. He has lead Insight Expeditions with Consumers & Customers (B-C & B-B) across categories & geographies India.  Clients include  Crompton Fans, Jubilant Foods (Dominos), CEAT, AVAADA Power, Keva, Schneider, Manipal Group, HFFC, John Deere, Kalyani Technoforge & Mahindra Auto.