Manu Vats
Partner Consultant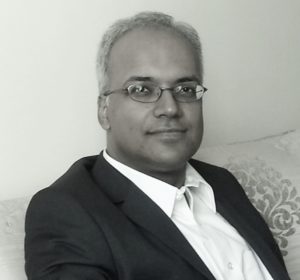 Key competencies:

Using Innovation as a Strategic weapon to create business breakthroughs : Step-changing Growth, Transforming NPD output, Transforming Processes & Business Models, Succeeding in New Markets/Segments.
Lead consulting client teams on end-to-end Innovation-led business impact Projects
Handholding organizations searching for fundamental Consumer & Market Insights needed to fuel breakthrough ideas & Big Leap business Propositions.
A dynamic Innovation thought leader & consultant, Manu Vats is sought after for his ability to energize & handhold organisations in successfully cracking daunting business challenges.
Prior to getting into Strategic Innovation Consulting full time, Manu spent 12 years in Sales, Product Management & Marketing with organizations like Sun Microsystems, IBM and TCS.
As a Partner at Erehwon, Manu brings forth his rich and diverse background into the arena of Innovation. Combined with a passionate and powerful communication style, he drives thought-and-action provoking client interventions.
Manu brings to Strategic Innovation projects a finely honed sense of proportion, combining bold vision with an eye for detail; marrying grand strategy with robust tactics, and balancing 'left-brained' logic with intuition & 'gut feel'. He also uses his rich corporate experience and leadership skills to good effect in firing up client teams to stay the course while navigating unfamiliar business terrain outside their zone of comfort.
Clients: He has lead-consulted Innovation Interventions & Projects to success in organizations such as CEAT Tyres, Titan Company, Mahindra Auto, Crompton, Ibis Hotels, Landmark Group, Mahindra Lifespaces, Rane Automotive, Biocon, Mylan Pharmaceuticals, Marico, Zee Media, Knight Frank, Kuoni Travels and Whirlpool among others.
During his stint in the IT industry Manu showed a penchant for challenging assignments, and his career is peppered with projects intended to take customers (and employers) off the beaten track into exciting new areas, be it ramping up a new product from nowhere to leadership position; developing radical solutions to customer nightmares; or energizing an entire organization behind a so-called 'laggard' offering.
Methodologies: 'Innovation for Practitioners', 'Breakthrough Insighting', 'In-market Versioning/ Prototyping'
Other experience: Taught 'Applied Innovation' course at leading B-schools (S.P. Jain Institute of Management, Mumbai & Symbiosis Institute of Management, Pune