Amos Tan
CEO (China & Singapore)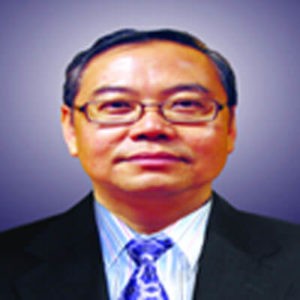 Amos is a senior executive who takes charge of China and Singapore markets for Erehwon Consulting Group, an expert in facilitating the Strategic Business Value Alignment, Leadership and Talent Development, Business Modeling and Initiatives Transformation, Service Innovation and Quantum Growth Challenges in small and large group sizes. Recently, he has facilitated the  executive conversation in Organizational Restructuring, Conflict Management and Change Management for MNCs in China by using World Café, Glad-Mad-Sad, 6-3-5 Brainwriting, Appreciative Inquiry, The Art of Listening, Dotmocracy, What If, Start-Stop-Continue and etc.
He is a business results driven, self-motivated, a seasoned and resourceful leader with a proven ability to develop and strengthen management teams as well as with a track record of producing, presenting and managing the implementation of innovative business model solutions in order to maximize company profitability and performance efficiency.
He has more than 25 years of track record in assisting organizational C-suit level officers in creating an effective targeted intervention, transforming complex operating model to drive business growth and developing future leadership competencies in this facilitation industry.  He is also a certified senior master of Lean Six Sigma.
His work spans over the Asia Pacific region and across industries such as IT, Retail, Manufacturing, Automotive, Life Sciences, Power and Industrial Automation, Consumer Goods & Services, Financial Services, Hospitality, Health & Public Services and Education.
He has facilitated many Senior Executive and Strategic Business workshops on targeted leadership behavior, strategic mindset and performance outcome, Business Model Canvas, Post Merger and Value Alignment and Change Management Culture in Asia Pacific. He has also facilitated a series of workshops in Inventory Reduction and Master Scheduling Improvement initiative areas for Indonesia and Malaysia automotive manufacturers as well as leading a small group senior executive facilitation in Operating Model Transformation for a largest Indonesian firm in Tractor industry.
He has facilitated quantum sales revenue and market penetration outcomes with a few larger Pharmaceutical organizations.  He has also facilitated many Business Excellence initiatives by assessing the Shared Service requirements on Customer Service Delivery Centre Operation, Operational Transformational Excellence on Centre of Excellence for a few larger banking organisations and contact centres in Singapore and Malaysia countries.
He has serviced many clients such as Johnson & Johnson, ABB, Servier, SVW, Daimler, Honda Motor, UOB, ANZ Bank, AmBank, Huawei, SC Johnson, Giordano, Mount Elizabeth Hospital, East Shore Hospital and Swissôtel The Stamford.