Transform People Capability
for Orbit-Shifting Innovation™
Most HR/L&D Managers are faced with the challenge to greatly enhance the INNOVATION CAPABILITY of leaders and the people across levels and functions of the Organisation. However, they struggle to find a holistic approach.
Lateral thinking is not the only skill needed to succeed with Innovation.
What We Do
Erehwon's experience over 25 years has highlighted that the three core capabilities needed to succeed with 'Breakthrough Innovation' are:
Breakthrough Thinking skills
The skill to map & breakthrough Mental Model Boundaries to find radically new perspectives & solutions.
Erehwon's capability building workshops are focused on equipping people with unique and specific tools for each of the three capabilities. The Orbit-Shift Gears is a Mature Erehwon tool to drive breakthrough thinking.
Breakthrough Insighting
The skill to discover new Market Opportunities
For Breakthrough Insighting, Insight Dialogue is a Mature Erehwon tool to facilitate the discovery of unarticulated needs -customer /market. And The 6 Horizon spectrum of Insight sources is a second tool to enable Breakthrough Insighting.
Breakthrough Engagement
The key skill to Enrol stakeholders into accepting & adopting new idea.
And for Breakthrough Engagement 'Moving a stakeholder from Doubt to confidence 's a powerful Erehwon practice.
The Fire Starter Workshop
A 1-day workshop for people across functions &levels – to shift reference points & and bring alive how they can go beyond incrementalism and create Breakthrough Innovations.
Orbit-Shifting Leadership
To enable a group of leaders, go beyond Orbit-Maintaining to lead an Orbit-Shift in an area that is within their sphere of influence Process -: starting with a 2-day workshop with a group of key leaders, it continues with another 2-day workshop in which the leaders bring their Mission teams, it moves ahead into a coaching period over 4-6 months.
Create & Execute Breakthroughs
A 2-day capability building workshop for Sr/mid-level managers.
Breakthrough Insighting
To enable a team to build the capability to Conduct an Insight dialogue & Identify Insight Sources and then apply the skill to a live category of customers to discover new Quantum Opportunities. Process – Starting with a 2-day workshop and going forward to coach the team while it is conducting the Insight Dialogues with Customers, concluding in a 2-day workshop to synthesise the insights into Quantum opportunities.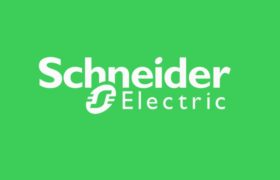 Schneider Electric India
Almost all of the leaders have taken on positions of higher strategic responsibilities within the organization.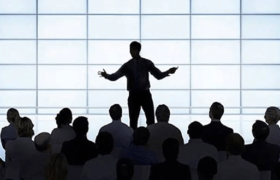 A Supply Chain Org in a large MNC
The Common Rallying Cause sustained till today. Mindset shifts sustained at not just the top leaders' level, but at a SC org level.

Guido H. PETIT
Director
Alcatel-Lucent, Belgium
"It was more substantial and gave a good and to the point overview of the causes and types of gravitational forces that exist in many companies (based on extensive research you have done over the past few years) and that substantially affects innovation effectiveness. The uniqueness of your approach is that you make clear from the beginning that overcoming these gravitational forces is a question of changing the mindset in people's heads. The many examples you have given as well as the collaborations you have setup with various companies worldwide prove that your approach works."

David Wood
Co-Founder
Symbian, UK
"I found the session very thought-provoking. The energy, enthusiasm, clarity of examples was very good and to the point. I thought that the way in which innovation was presented, as ideas rather than specific activities, helped to set a mindset that can be applied to situations, and makes it clearer to define what 'innovation' is. I appreciate the fact that he gave many examples from different industries, was humorous and had 5 well-spelled out points. The content is riveting and highly relevant to our culture".

Mohamed Al Banhawi
Innovations Director
Savola Foods
"I have engaged with Erehwon both personally and professionally on several projects for Savola Foods, and they have managed to change the way we view the world both personally and professionally. The competitive edge of Erehwon over any other consultancy we dealt with is that they engage with you and the organization as a solid part of the team with equal if not higher stakes than you do as their customer. They work with huge passion and come with a wealth of diverse experiences collected throughout the years across the world."

Carsten Hallund Slot
Vice President Corporate Research & Innovation
Arla Foods, Denmark
Erehwon seems to constantly impress me, as I have never come across an innovation consulting firm, balancing ideas and paradigms with such an ease, to successfully confront gravity and discover Orbit-shifting innovationTM – Erehwon is leading the way…