Sundar Raj Venkatakrishnan
Innovation Consultant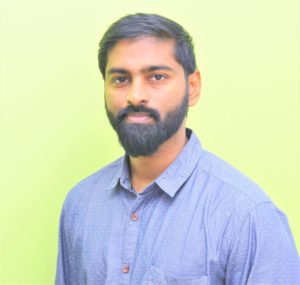 What Sundar is truly passionate about is to enable people to take on transformation journeys in their Life. In his current capacity as an Innovation Consultant at Erehwon, he facilitates organisations to take on Orbit Shifting Innovation journeys.
His interest in Innovation got energized during his stint at TITAN Company Ltd., where his role was to enhance the Innovation culture in Titan Jewellery Division through "ISTART", an internal extra constitutional body to promote Innovation. Along with his team mates, Sundar formulated an approach called 3-I (Inspire, Involve and Induce) to strengthen the Innovation Culture. "3-I" is a bottom-up approach whereby the entire workforce gets involved in the Innovation journey of the organization.
In the broad spectrum of Innovation, his work and research are more inclined towards the nuances of fuelling an Innovation Cell and infusing an Innovation culture in Organizations.
Sundar has facilitated Innovation at institutions such as CEAT, General Motors, Tata Power, Tata Motors, etc..